We at Knowledge Resource Centre take pride in our very rich pool of carefully selected, Highly qualified and Passionate professionals. We assign professionals consciously in order to deliver exceptional results, cost-effective performance and achieve customer delight.

We avail a lead consultant for every customer assignment to meet specifics requirements for each area of specialty. The team lead is supported by equally qualified support team, enough for the specific assignment. We always avail the brief of the lead consultant and team to our clients in the Project Initiation Document (PID) or the Assignment Concept Paper (ACP).
Team Profiles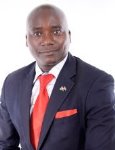 Dr. Peter Nthigah, Ph.D
Lead Consultant
A Strategic Management & Leadership Consultant with vast experience. He is currently the CEO, Knowledge Resource Centre (EA) Ltd. Peter is on a mission to impart and share knowledge, skills and positive attitude with fellow countrymen through his scholarly debates, research and publications and other business improvement components to enhance results.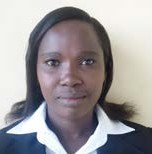 Dr. Monica G. Ituma, PhD
Consultant
She is a qualified and experienced Trainer of Trainers with many years of experience in her career. Monica is a seasoned educationist with unique pedagogical skills that empowers both the youth and adult audience. She is a researcher who commands a rare appeal to the youth and women in business and leadership.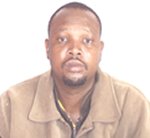 Waweru Muriithi – PhD
Consultant
Waweru is a qualified & Experienced Peer counselor. He is the Vice chairman of Guidance and Counseling Committee Nakuru North. He has 10 years of experience in his career with a lot of exposure in working with teams, adolescents, youth and special groups. He is a scholar with many journal article publications. His current assignments include training material development, team building and supporting special interest groups.

Eng. Lawrence Mukundi
Consultant
Lawrence is a qualified & Experienced Consultant & Trainer and a corporate strategist with over 20 years of corporate experience. He has worked as Business Improvement Manager at Unga Group and as a commercial Manager at Total Kenya. Lawrence is a specialist of organizational re-engineering & development. He is currently leading development of knowledge based interventions for various organizations, employees & customer performances.

Raymond Ochieng'
Consultant
He is a Public Sector Management Consultant & Trainer with a specialty in Results Based Management & Transformational outlook practicing in both the Public & Private Sector. Raymond is a crusader of culture and perception paradigm that enhances results.

Joseph Mwenda
Consultant
He has a passion for traveling and adventure, being a qualified & experienced executive with 4 years of tours & travel management. He has 3 years exposure in hospitality industry with a leading hotels chain in Kenya. He is currently running KRCEA's monthly tours & travel programme for organized groups and team building outings for our clients.
Mike M. Mwaniki
Consultant
He is a Sales Executive for Mt. Kenya Region with a rare go-getter attitude. He has a track record of demonstrated success in delivering award-winning revenue growth. Mike has a strong desire to succeed and guide his clientele on the pathway to great performance. He has received recognition for excellence in revenue generation, best practices, and customer delight.
Jane Nampaso
Jane is a Culture & Tourism Consultant with a vast experience in Community and Resource mobilization. Having worked with "The African Queen of Arts" with a rare exposure to international business, she is a reputable stakeholders' liaison person. She is the current director of Kajiado County Chamber of commerce and Kajiado Environment Community Representative of Women in Business. Her current assignments including organizing and executing Annual County Cultural Festivals